Shoe Storage Half Clear
Shoe Storage for high heels with three-stage height adjustments.
Store shoes efficiently in your shoe rack. Doubles storage space!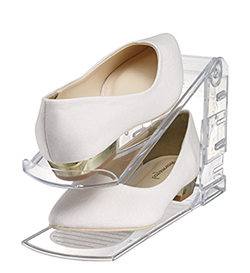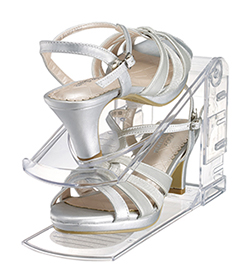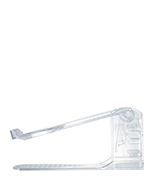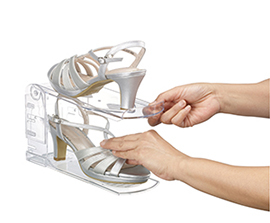 Shoes are easily accessed
by lifting the upper section.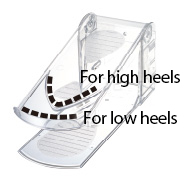 Has two stoppers to work with high-heeled shoes of all sizes.
Stopper for high-heels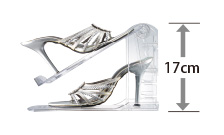 Even high-heeled shoes such as pumps fit easily.
Stopper for low heels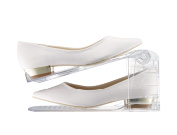 Before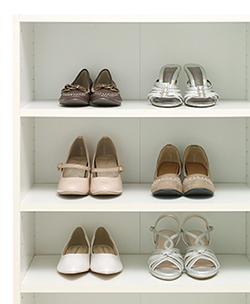 After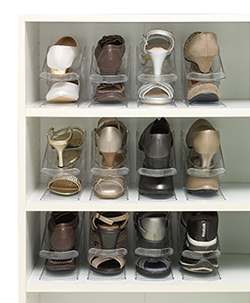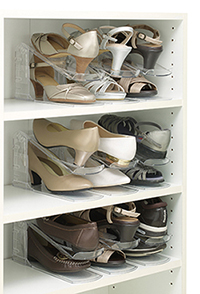 Shoes can be accessed without pulling the unit of the shoes rack.
  Shoe soles do not touch shoe rack as they rest on the base stand.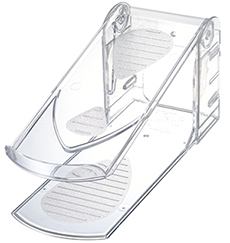 Shoe Storage Half (Clear)
Item Number
I-558
Product Size
W101×D265×
H (Level 1)120mm
 (Level 2)145mm
 (Level 3)170mm
36
Carton Size
810×410×330mm
Materials
J A N
558108